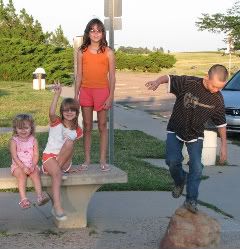 Saturday - We got up bright and early in the morning to get our journey started! This year we got new phones with GPS capability, so this trip was gonna be easy, breezy! We got kolaches & chocolate milk on our way, and everything was going well.......until less than an hour later Sophie threw up her chocolate milk all over herself, her carseat, & more! We stopped & cleaned everything up the best we could, but the smell still lingered! We just dealt with it & kept on going! We had several tummy aches throughout the day, but thankfully no more puke! Everyone was doing so well we didn't stop in our usual town in Kansas for the night, we went ahead to Colorado to a small town called Stratton, so small in fact this town had 1 fast food place - Dairy Treat! Luckily we had found that out early enough through our trusty GPS, so we stopped to get food in a different town! We stayed @ the Best Western & it turned out to be a nice place. They even had laundering facilities, so Theo could have Sophie's smelly clothes & car seat cover - Hooray!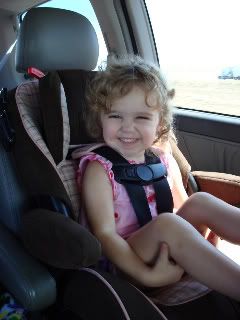 Sunday - Up & at 'em, ready to get to Utah! The hotel had free continental breakfast, but we skipped it beacause of our little white lie we always have to tell at hotels that we only have 2 kids so we don't have to get 2 rooms! This day we drove through the breathtaking Colorado Rockies, then into Utah! After a total of 953 stops to go to the bathroom, we actually made it to our destination in good time ~ Grandpa & Grandma's house in Payson, UT! We had a little dinner party with some family when we arrived- Theo's sister Lisa & her 4 kids, other sister Alina & her 4 kids, Theo's brother Reno & wife Star (with baby Wren who we met for the 1st time today!), & Uncle Charlie! It was good to visit with everyone & we had yummy food! Theo's brother Matthew came a little later to show off his tan (he was so tan he looked like some other ethnicity!) I was so exhausted, I excused myself early to take a nap, so I really don't know what went on after that!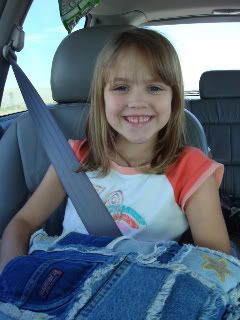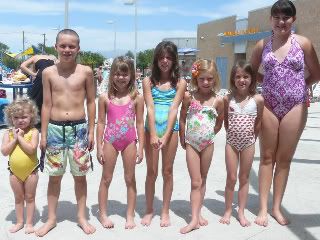 Monday - We went swimming at the Payson pool with many of our cousins! It was super fun even though the big slides & lazy river were closed. We were just deciding to leave when the lifeguards whistled for everyone to get out of the pool because there was a floater - yuk!
Tuesday - It was $2 Tuesday at the dinosaur museum in Thanksgiving Point, so we decided to take the kids & meet Alina kids there. Of course, every other family in the area decided to go there also, so it was a little crowded! We still had fun though ~ they had alot of cool exhibits & hands on things for the kids to do like the erosion table & digging for dinosaur bones. Then we saw a 3D movie about dinosaurs. Grandma & grandpa filled up their pool so the kiddos got to do a little swimming.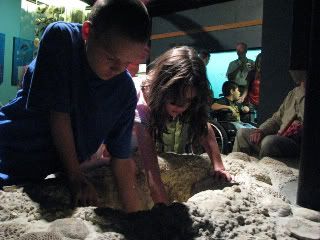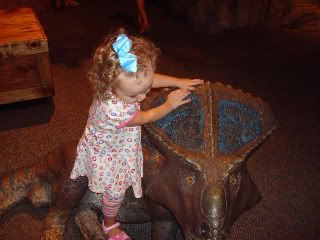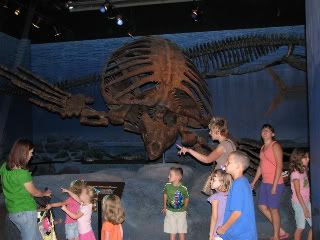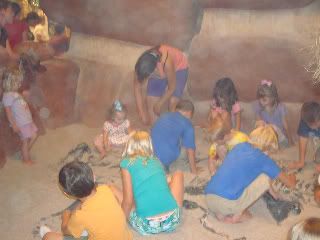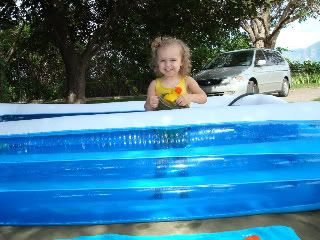 Wednesday - Miss Sophie had a little tummy virus today, so we just hung out at home.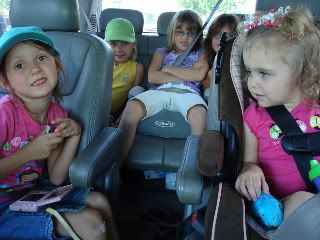 Thursday - We packed up & headed to Goblin Valley State Park. We took cousins Alexis & Athena with us. I got to drive the van with the 5 girls (drama mama!) since everyone else had to drive the campers. They kids got to hike, explore, & climb on the rocks & trails, it was way cool! This was the kids favorite adventure of the vacation! That night the kids roasted marshmallows & hot dogs on the campfire. We took both the campers with us so we could camp overnight. The camping facilities were really nice with little gazebos with picnic tables & restrooms! Since I am not a very outdoorsy/camping kinda gal, I was a little uncomfortable without A/C, but I was very grateful for the restrooms & RV to sleep in!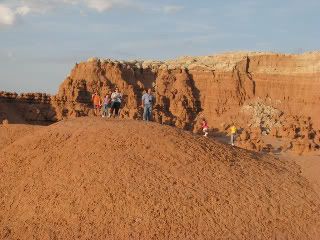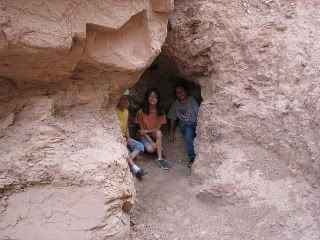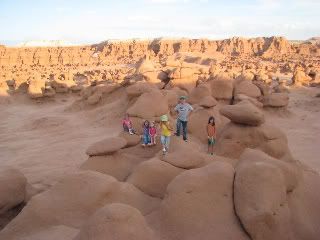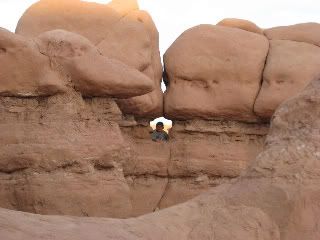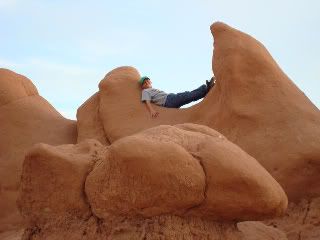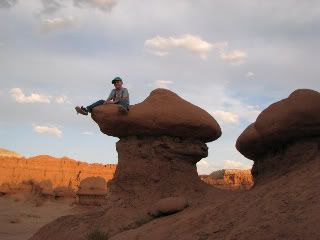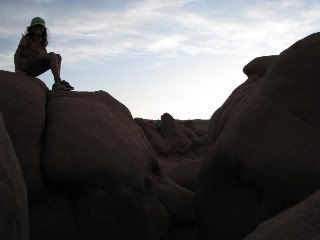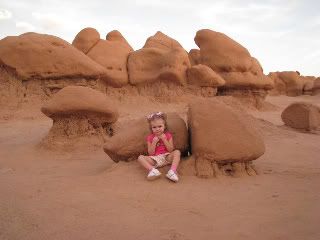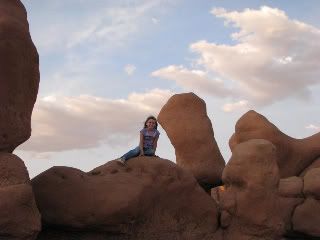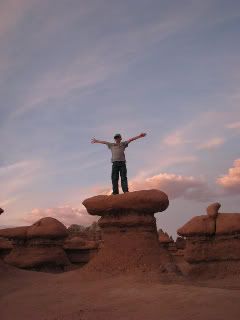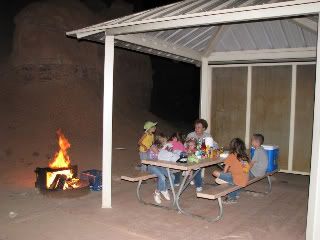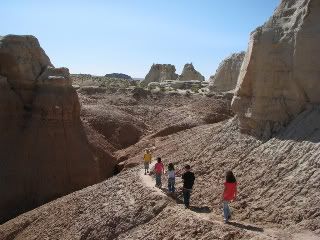 Friday - This morning the kids did some climbing & exploring in the mountains around the campsite. They also decorated hats with Grandma. Then we headed over to the goblins for one last hike. After we left the park, we headed to Moab to visit Uncle Brian, Aunt Alina, & cousins. She has 4 boys which is great for Tad who has been stuck with all girls the whole time! They took us to a beach on the Colorado River not far from where they live. The kids did a little swimming, but the water was very cold. So they spent most of their time digging in the sand. Then one last night of sleeping in the hot camper (I am so spoiled to my A/C!).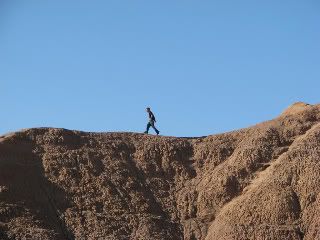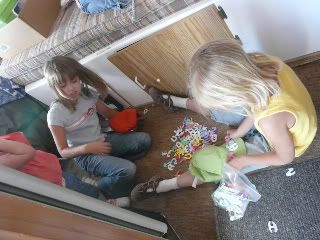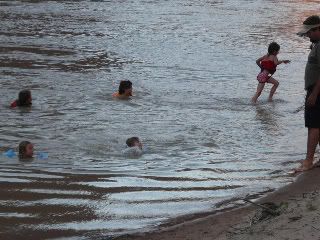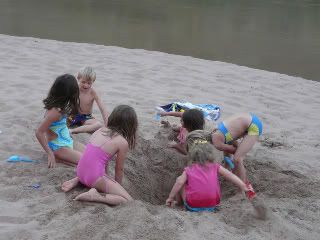 Saturday - In the morning all the kids went to play at this really wonderful park down the road where they have great playgrounds & even musical instruments! That afternoon we headed back to grandpa & grandma's house.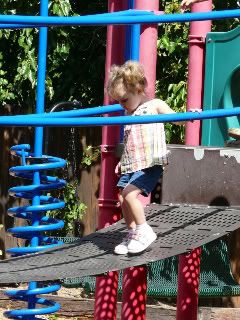 Sunday - Church with Grandma & Grandpa, then a nice relaxing day at the house! The kids made box animals with Grandma.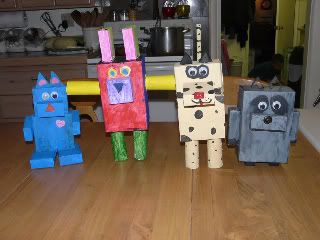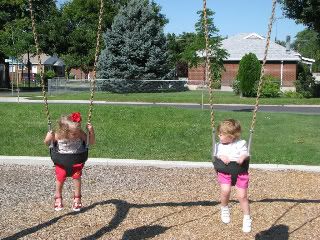 Monday - We went to Salt Lake City to Uncle Reno (Aunt Star was out of town) & cousin Wren's house to visit with them and Uncle Milo, Aunt Mary, & cousin Stella (who we met for the 1st time!) We went to a little park around the corner to play & chat for a little bit before Milo & Mary had to go back home to Seattle. We spent the afternoon at Reno's watching movies, eating yummy grilled hamburgers, & spoiling baby Wren! That evening we headed back to Payson.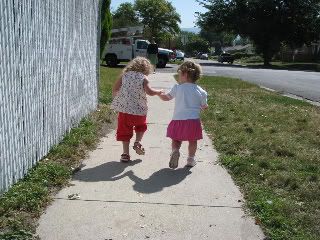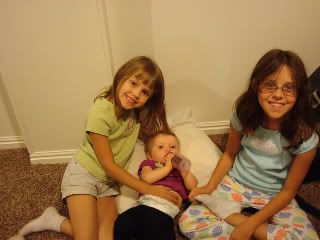 Tuesday - For lunch we met a friend of Theo's named Tara for lunch & had a nice visit. That night Theo & I had a date night at the movies where we saw The Proposal.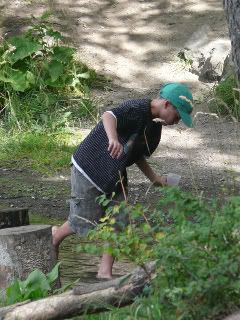 Wednesday - We had planned on another overnight camping trip, but ended up deciding on a day trip instead. Reno & Wren joined us for the fun. We went to Maple Bench up in Spanish Fork canyon. We had a great day - there was a lake where the kids waded in the water & we took a walk around it. We then had yummy sloppy-joes at the campsite & roasted marshmallows on the campfire. The potty amenities left a lot to be desired & when the outhouse door was open, the smell wafted over to our campsite -- so I am really glad that I have a nurse's bladder & had no problem not using the outhouse for the 5-6 hours we were there!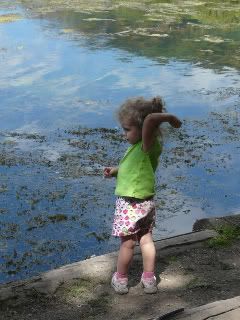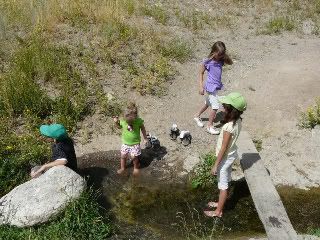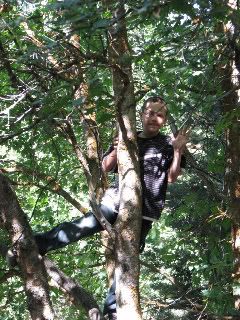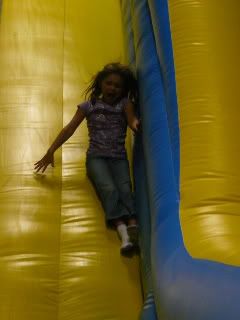 Thursday - We planned a surprise birthday party for Kalli's birthday - we took the kids, Alexis, & Athena to Jumpin' Jacks in Springville. The kids had a blast, & Sophie wanted to be as big as the big kids & go down the big slide all by herself! We then had cupcakes & a few presents back at the house. We spent to evening at Aunt Lisa's where we had yummy dinner & haircuts - Kalli & Zoe got cute cuts for school & Sophie, who didn't want to be left out of the fun, had her 1st haircut (just a trim).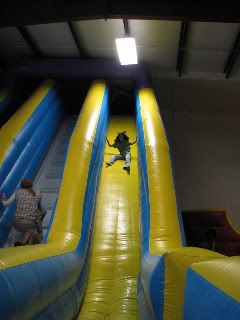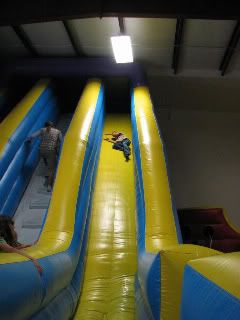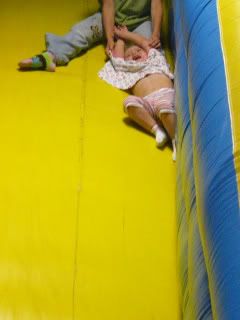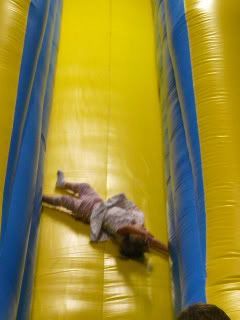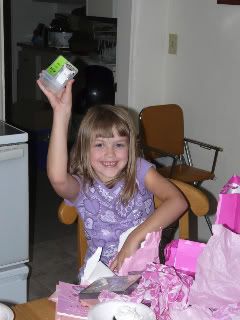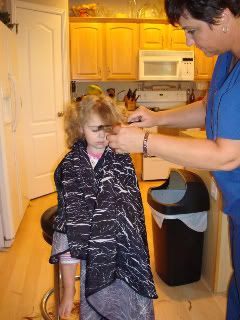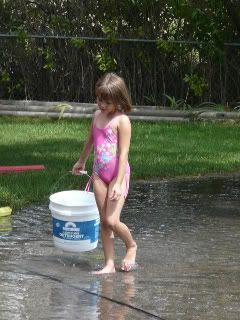 Friday - Grandpa & grandma flooded the yard to water it, so the kids splashed & played in the water & even put some plastic down for a slip 'n slide! That night we started packing to leave the next morning.
Saturday - Began our first day of our journey back home. We were sad to leave! We had an uneventful drive (we gave Sophie some dramamine this time) until we were almost out of Colorado where we just barely missed a really bad storm! We stayed at the Best Western in Hays, KS.
Sunday - Slept in a little later this morning. We had to give Kalli the dramamine today, but didn't give Sophie any until it was too late, but luckily we made it outside of the van this time! We made it home to sleep in our own beds that night - hooray!