A couple of weeks before Christmas every year we take the kids & go pick out a real Christmas tree! The last few years, since the kids are older, we have been going to a Christmas tree farm to cut down our own tree. We found a great place we like called
Plantation Pines
. They take you on a hayride to the field to find your tree! Here are some pictures of our fun times this year:
The bigger kids wanted to take turns trying to cut down the tree: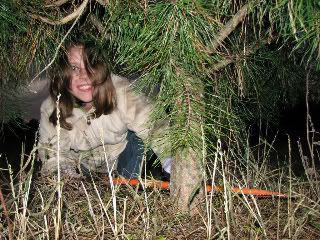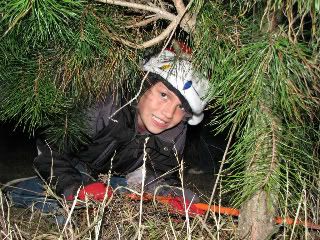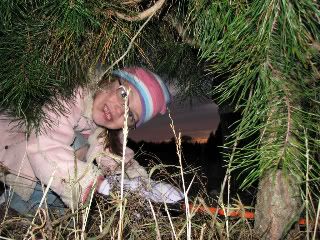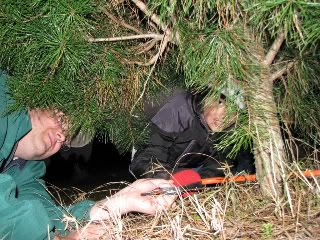 After we cut down our tree, then they took us back to have some hot chocolate & get warm!